Best of the Best OKC 2015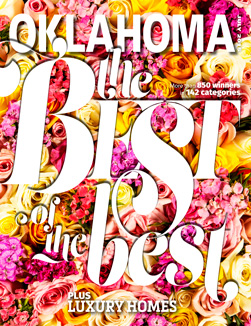 Best Steakhouse OKC!
It is official, Oklahoma Magazine readers have named Mickey Mantle's Steakhouse the Best Steakhouse in Oklahoma City for the second year in a row. We have also been named in the Best Fine Dining, Best Place to Take Out-of-Town Guests, Best Seafood and Best Place to See & Be Seen categories.
We cannot say "Thank You" enough to all of the people who took the time to vote for us as your favorite. Our goal is to continue to provide our guests an exceptional dining experience that has become synonymous with Mickey Mantle's Steakhouse. Please visit us today and see why we were voted the "Best of the Best" in Oklahoma City.