Super Bowl Party Feast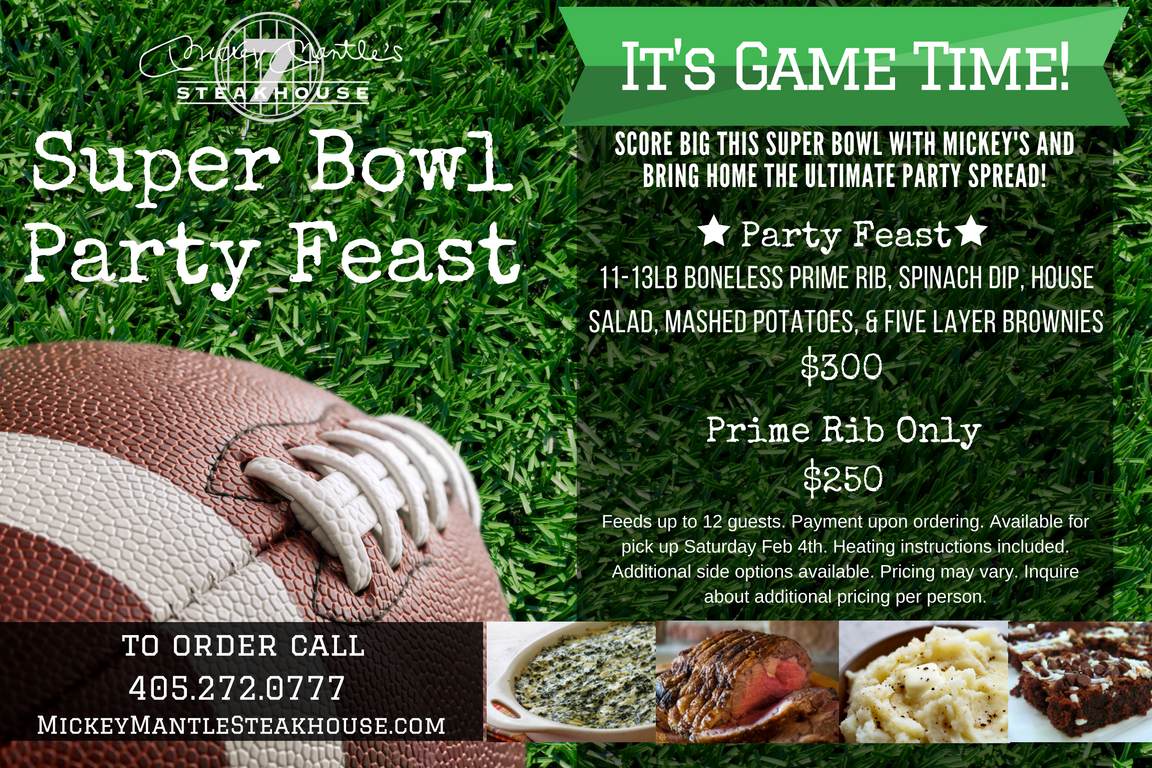 Super Bowl 51 is only a few weeks away so it's time to start planning for your game-day gathering. First thing is first, let's talk food… This year, Mickey Mantle's Steakhouse has created the ultimate Super Bowl Party Feast to take your watch party to the next level! This take home feast will make you the party MVP for sure! Feast feeds up to 12 guests for $300 and includes:
11-13 lb. Boneless Prime Rib
Spinach Dip
House Salad
Mashed Potatoes
Five Layer Brownies
If you prefer your signature Super Bowl sides, you can also order a Prime Rib only for $250.
Don't miss a minute of the big game fussing over the food. When you order your Super Bowl Feast from Mickey's it comes with easy to understand reheating instructions. You can't be sure if your team will win. However, you can be sure that you will be #winning when you order a Super Bowl Party Feast from Mickey Mantle's Steakhouse.
To order call 405-272-0777. Payment upon ordering. Available for pick up Saturday February 4th. Heating Instructions included. Additional side options available. Pricing may vary. Inquire about additional pricing per person.