Closed for Memorial Day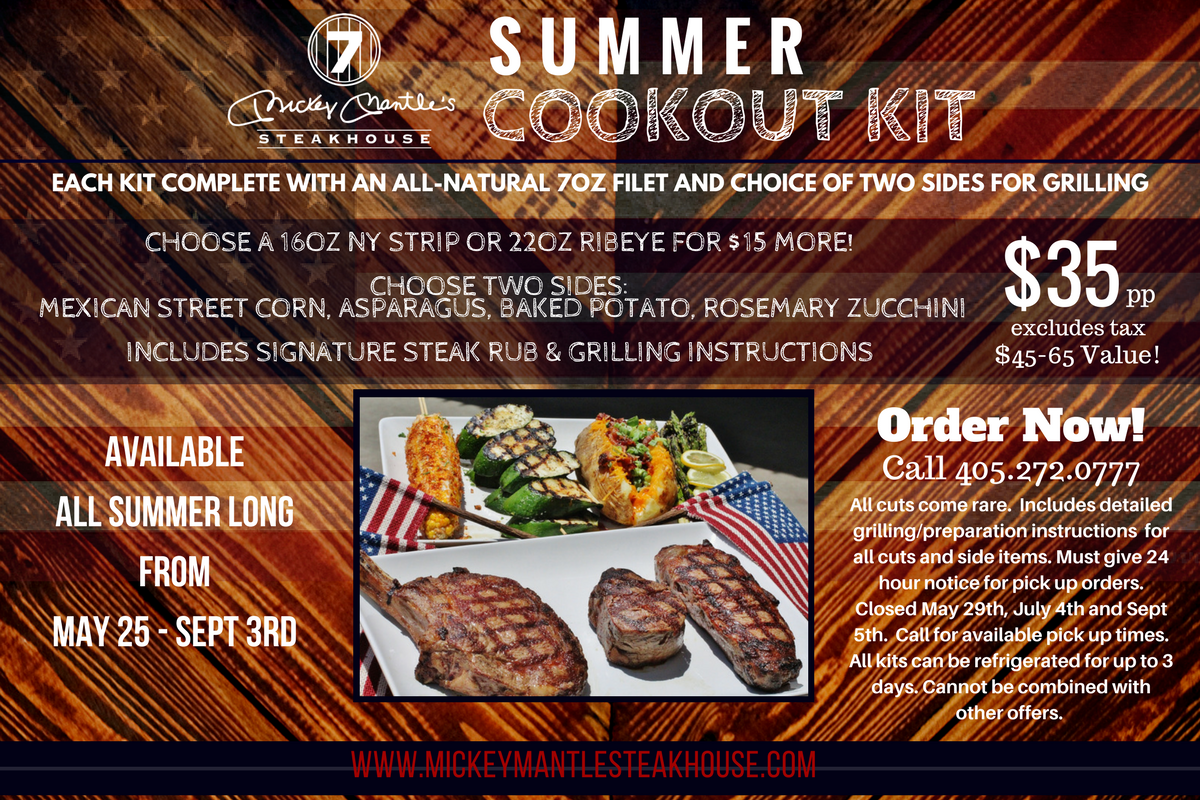 Mickey Mantle's Steakhouse will be closed on Memorial Day so our staff can enjoy the holiday. We know you'll miss our delicious steaks so we have set up a take home Summer Cookout Kit for you to enjoy during your Memorial Day Weekend grilling. Each kit comes with your selected steak option and choice of two sides as well as our signature steak rub and grilling instructions for the pros! Available all summer long. Impress your guests will our signature tender beef options and the tips & tricks you need to pull off a great steak! Call 405-272-0777 to inquire.
We apologize for any disappointments or inconvenience about our closure today. Please join us for regular business hours tomorrow, Tuesday, May 30, 2017.