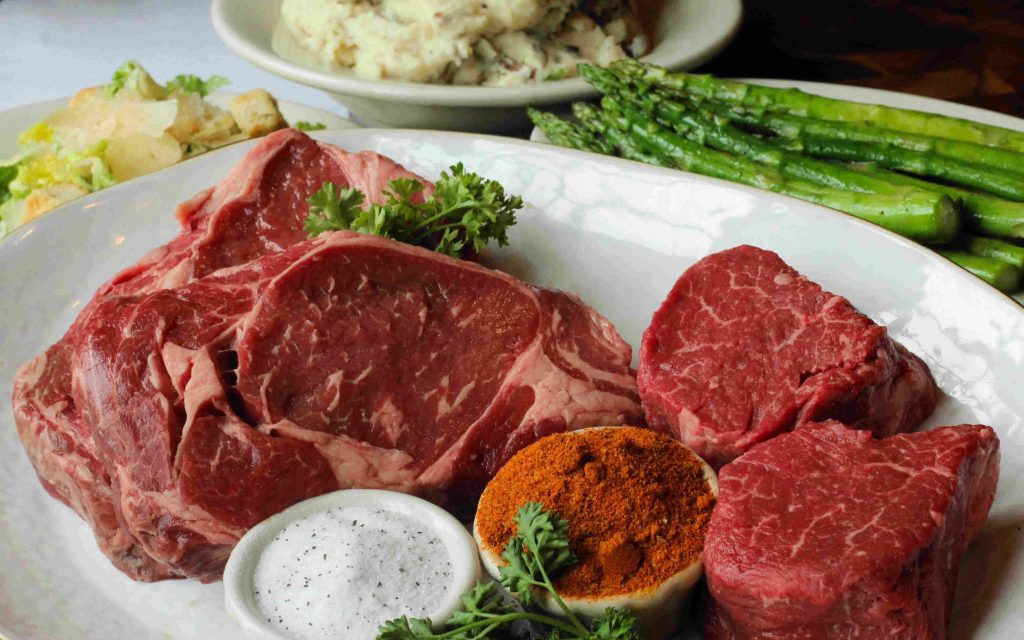 Treat dad to a delicious steakhouse dinner from Mickey Mantle's Steakhouse in the comfort of your own home! We're offering our signature grill kits this 2023 Father's Day week which include:
2 Angus Ribeyes (18 oz each)
2 Filets (7 oz each)
Your choice of Caesar salad or house salad
Loaf of our sourdough bread & whipped butter
Choice of family style sides:
Susie's famous mashed potatoes, jalapeño bacon mac & cheese, classic mac & cheese, sautéed mushrooms or asparagus.
Our Mickey's grill kit is specially priced at $185 for all of the above mentioned, along with grilling & heating instructions plus our signature steak seasoning! Available for carryout starting June 15th – June 18th. Kits stay good for 3 days after purchase when refrigerated.
Don't forget we're also open for dining this Father's Day and featuring our prime 32 oz. tomahawk with baked potato and house salad for only $85! ($125 value). So whether it's a home or away celebration, Mickey Mantle's Steakhouse in OKC has you covered!
Please call to order or make reservations at 405.272.0777.