National Filet Day – August 13th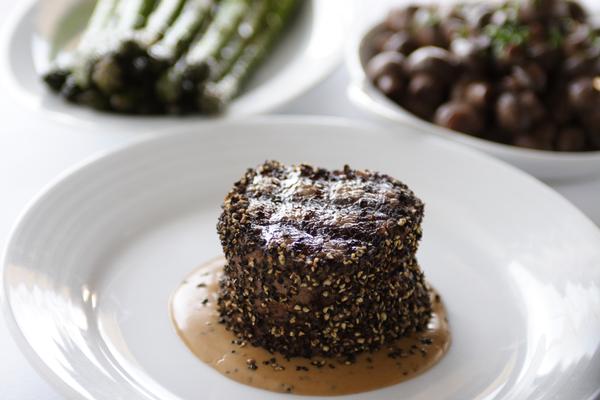 Join Mickey's this Tuesday, August 13th to celebrate one of the best days of the year – with an even better offer!
A day designated specially for one of the most famous and decadent cuts of meat, Filet Mignon. This National Filet Mignon Day we're offering you a deal that you won't want to miss!
Choose from our 7oz Classic, Pepper, or Roquefort Filet. Each complete with baked potato and house salad for $35. That's a $51 value! 
Cut from the smallest end of the tenderloin, the filet is arguably the most desirable cut of beef. Because the area the filet is cut from is not weight-bearing, it contains less connective tissue, and is not toughed by exercise which makes it more tender than other cuts, thus being considered the "King of Steaks" because of its melt-in-your-mouth texture.
How could a filet get any better?
Not only do we offer a variety of premium filet options, we also offer multiple enhancements for your steak with our specialty salts and compound butters.
Make reservations now for August 13th and enjoy this amazing offer! Call 405.272.0777 or visit www.MickeyMantleSteakhouse.com .