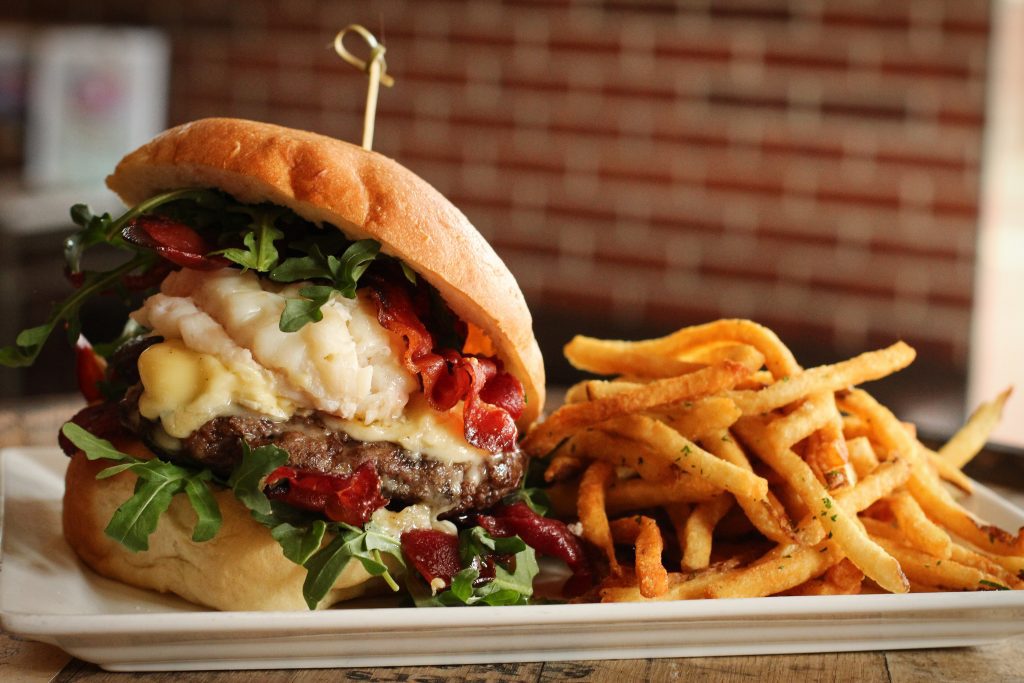 OKC's best steakhouse knows prime steaks, seafood, and all aspects of creating a memorable dining experience. However, this June in celebration of National Steakhouse Month we've planned the ULTIMATE special for you. The Ultimate Burger hits every aspect of what you've come to love about Mickey Mantle's Steakhouse, all between two buns.
What is the Ultimate Burger?
A premium burger. A prime dining experience.
Everyone will surely be talking about this special burger feature offered until the end of June. Our chefs crafted a monumental burger consisting of an American Wagyu beef patty, whole lobster tail and duck prosciutto. This burger covers all the bases of flavor! But wait, there's more – we've added in lemon aioli, black truffles, triple cream brie, and baby arugula, between two brioche buns. Served fresh with a side of garlic parmesan fries, this spin on the traditional burger is sure to give your taste buds the ultimate experience.
Priced at $60 (excludes tax & gratuity).