Virtual Wine Tasting – Duckhorn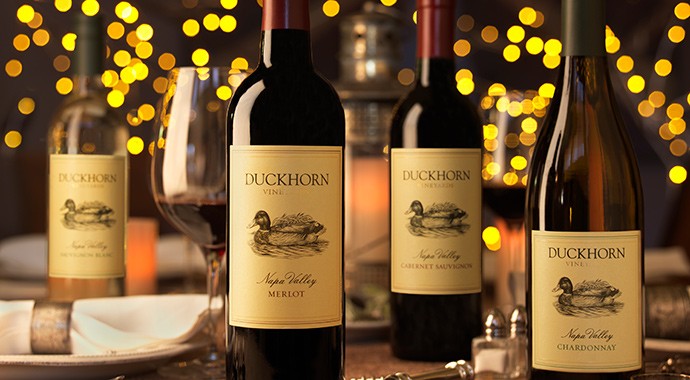 Did you miss out on our last virtual wine tasting? Our guests had nothing but great reviews!  Now's your chance to take part in an unique wine tasting experience. Enjoy a night of beautiful wines and charcuterie in the comfort of your own home while Kaye Malaske from Duckhorn Portfolio guides you through a special online tasting event on Saturday, December 12th at 730pm. 
Choose from four wine packages to be picked up at the restaurant; each includes 3 bottles of Duckhorn Portfolio Wines and a complimentary Charcuterie Board.
1st Tier – Decoy Brut Sparkling, Decoy Pinot Noir, Decoy Cabernet– $85
2nd Tier – Calera Central Coast Chardonnay, Calera Central Coast Pinot Noir, Greenwing Cabernet– $110
3rd Tier – Goldeneye Pinot Noir, Paraduxx Red Blend, Canvasback Cabernet – $160
4th Tier – Kosta Browne One-Sixteen Chardonnay, Kosta Browne Russian River Pinot Noir, Duckhorn Cabernet – $325
Charcuterie Board – complete with assorted delicatessen meats, cheeses, breads, fruit, and sweets. 
Access to the online wine tasting will be given to you once we have received payment and you have picked up your wine package at the restaurant. Please schedule a time to pick up your wine package for either Friday, Dec 11th or Saturday, December 12th.