Order Now! July 4th Cookout Kit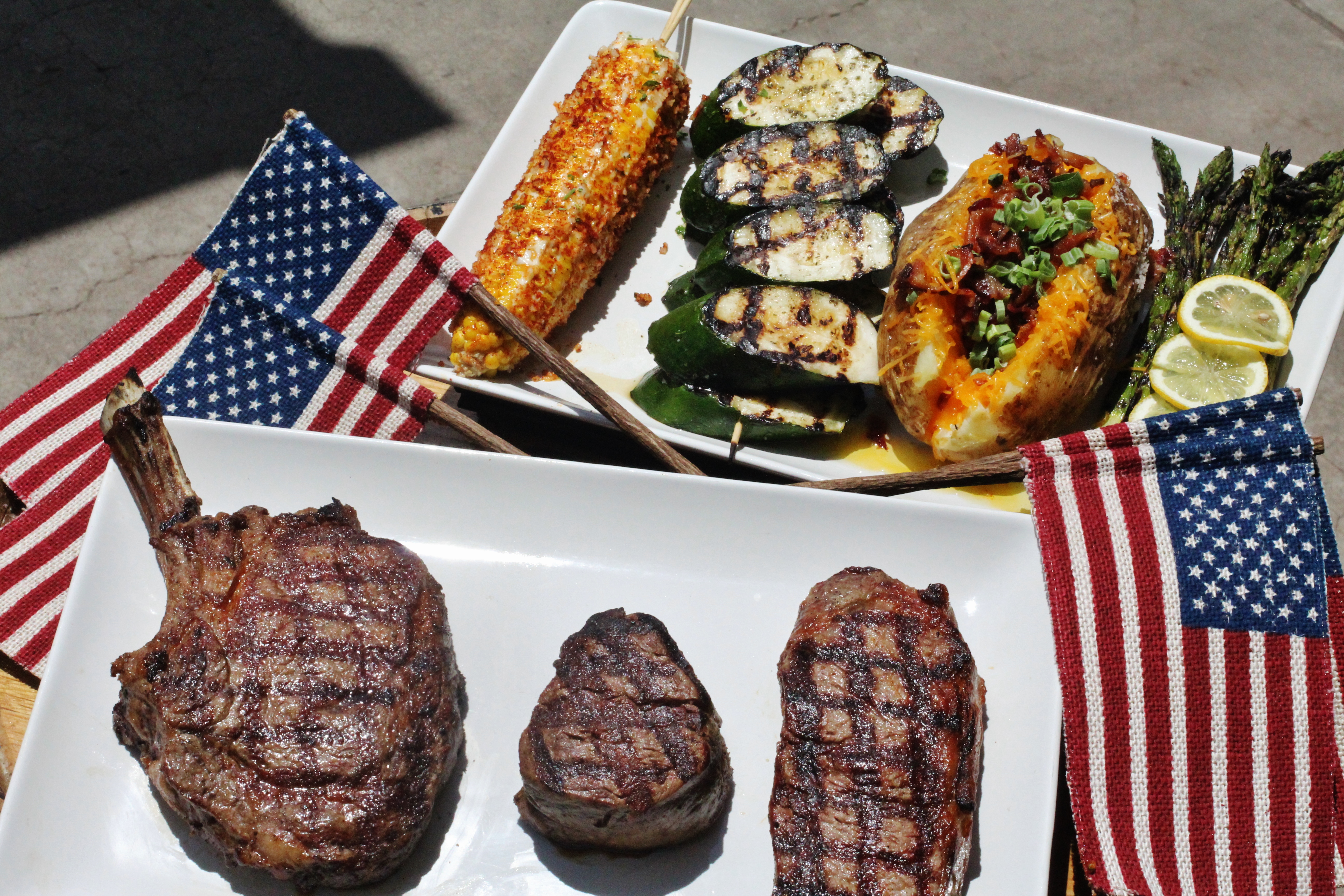 What's more patriotic than grilling on the Fourth of July? Plan your Independence Day cookout with a Cookout Kit from your favorite OKC Steakhouse. We are closed for the Fourth of July so that our staff can relax and enjoy the holiday but we have put together a pick-up Cookout Kit so you can still enjoy Mickey Mantle's incredible all-natural, prime beef with your family and friends.
Here is how the Cookout Kit works:
Each person in your party can choose between 3 All-Natural Prime Cuts
         24 oz. Cowboy Cut Ribeye
         16 oz. NY Strip
         7 oz. Filet
Then choose two side items for your party
         Asparagus
         Mexican Street Corn
         Loaded Baked Potato
         Rosemary Zucchini
All cuts come rare with tin of our signature steak rub. We will also include detailed grilling/preparation instructions from our chef for all cuts and side items.
Must give 24 hour notice for pick up orders. Closed July 4th. Must pick up orders for July 4th before 8pm Sunday July 3rd. All kits can be refrigerated for up to 3 days.
$45 per person – excludes tax   ($65 Value)
You'll be renowned as a grill master for sure when you elevate your independence day with a Cookout Kit from OKC's best steakhouse.
Call now to order at 405-272-0777.